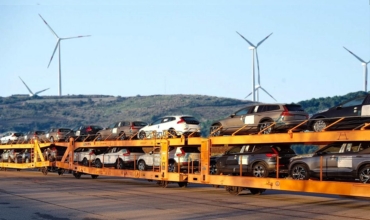 Rail wagons
Considered strategic for VCC, in 2018 was studied and structured the rail approach between Gent and Italy for car distribution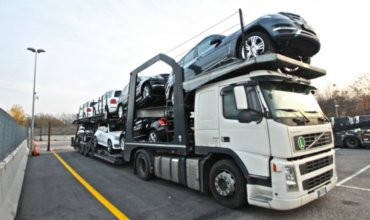 Cars' transports
SATURNO Trasporti founded in 1987
Saturno Trasporti Srl was founded in 1987 with the exclusive mission for "Vehicles Transport".

Over the years the Firm made its brave choices, investing in a new platform to establish its own international network, presenting itself on the logistic Automotive market as one of the main Italian player, offering several services such as transport activities to logistic ones and cars preparation.

In recent years , the firm enhance its capabilities itself on transport with special trucks for prototypes and quality cars.

The qualified personnel and the service quality allowed Saturno Trasporti to obtain the Certification ISO:9001 (year 2007) and 14001 (year 2010) and to gain exclusive contracts with the main worldwide brands.
Network structure and business units
Saturno Center Service
Compound Services
S.I.T.F.A Spa
(operation rail partner)
Saturno Torino
Special Transports and events
LINEAS NV
(operation rail partner)
Franchise Partners
Exclusive truck fleet
Sacconago Malpensa Intermodale
(operation partner)
Pre-Delivery Inspections
Change of modality from transport to drive
Electrical units check and issue resolution
Tyre pression check
Film removing
Licence plate assembling
Body shop / special line / personalised
Compound management automated systems